We operate in a growing market
We operate as a pioneer and an active consolidator in the growing and defensive Nordic vehicle aftermarket. Our main focus is on the vehicle aftermarket, which includes vehicle customisation, wholesale and retail of spare parts and equipment, as well as workshop and installation services.
We offer our products and services on the independent aftermarket with no ties to vehicle manufacturers.
Due to our vision, we have been able to grow faster than the market average.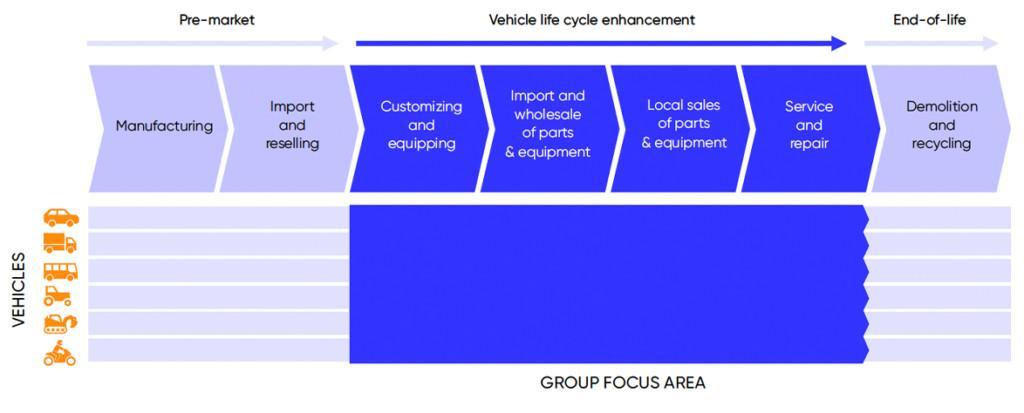 Our industry is undergoing significant changes with new digital services, electric mobility, the electrification of vehicles, the developing charging infrastructure and the changing concept of mobility. This opens up new interesting growth opportunities for us.
A GROWING TARGET MARKET
There are approximately 19 million passenger and commercial vehicles in the Nordic and Baltic countries.
MARKET DRIVERS
The need to get from A to B
The number of vehicles and the development of innovations
Vehicle stock
Vehicle age
Vehicle utilization
New vehicles
MARKET TRENDS
Consolidation of the vehicle aftermarket in Nordics
Electrification of powertrain
Increasing complexity and value of vehicle components
Digitalisation and e-commerce
Data generated by vehicles, "Big Data"